When property damage occurs, it's obvious that your home will incur damage. Property damage is often caused by fire, water, wind, or mold, or numerous other sources. But what about your personal belongings?  Recovering your belongings after they've sustained damaged is just as important as restoring your home or office.  Many items like memorabilia, photographs, sentimental items and important documents are irreplaceable.  Even if items are replaceable, replacing those things adds up quickly and increases stress to an already stressful situation.  This is where a contents restoration facility comes into the restoration process. The term "contents" means your belongings in your home.
Recovering your contents is just as important as restoring your home or office. Our team knows just how valuable and important these items are. From clothing to electronics to photo albums and linens, a contents restoration facility can provide the TLC and specialized cleaning that your belongings need after a property damage disaster strikes.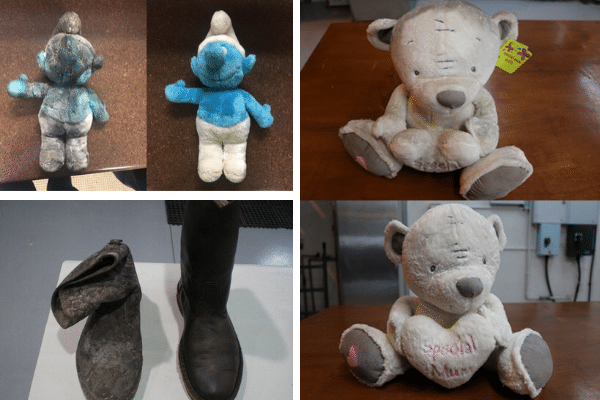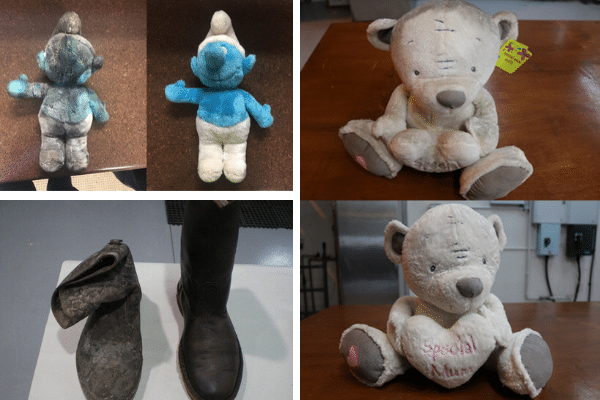 Restorable Items
Home furnishings
Clothing
Bedding and linens
Electronics
Toys and stuffed animals
Office equipment
Cookware
Fine art
Photographs
Heirlooms and memorabilia
Important records and documents
Instruments
Tools
Sports equipment
And more
Security
Our state-of-the-art contents restoration facility holds the proper equipment and materials to bring your damaged items back to life. We use a bar code tracking system that assigns each of your items with a unique identifier. This means you can track the progress of your items from start to finish. At Disaster Response, we communicate with you every step of the way, giving you peace of mind and comfort during your restoration.
With many steps in the contents restoration process, the security and safety of your belongings are of the utmost importance to us at Disaster Response. In addition to bar code tracking, our contents restoration facility features secure storage vaults to house items before restoration begins, and in between cleaning steps.  Additionally, the entire contents restoration facility is video-monitored adding an extra level of security to the contents restoration process.
Technology and Equipment
To remove contaminants like smoke, soot, sewage, and water from your belongings, it takes specialized training and state-of-the-art equipment to complete each step in the process. Handling your items with care is only half the battle.  Our state-of-the-art equipment below, along with our cutting edge, climate-controlled facility is used in the contents restoration process:
Ultrasonic presoak unit: Used to remove coarse contaminants before the main wash
Ultrasonic wash unit: Used to submerse items in water charged with ultrasonic sound waves, removing unwanted particles down to microscopic sizes
Three-bay stainless steel sink: Used to rinse off all remaining loosened particles post-ultrasonic bath
Tunnel dryer unit: Used to dry washed and cleaned items quickly
Esporta® specialized washing unit: A specialized state-of-the-art machine used for washing a wide variety of contaminated items
Two pairs of washer/dryer units: For basic textile cleaning
Commercial drying unit: Used for high-speed drying of laundered textiles
Omegasonics™ electronic cleaning and rinse station: Uses deionized water to wash and decontaminate a variety of electronic items, including computers
Various textile finishing items: Used for steaming, folding, packing and more
We are happy to assist in all your restoration needs, including contents restoration using our new state-of-the-art facility and equipment.  We would love the opportunity to handle your items with care as they travel through the restoration process in our new industry-leading contents restoration facility.
For more information on our contents restoration facility, or to speak to someone about how we can serve you, feel free to contact us.