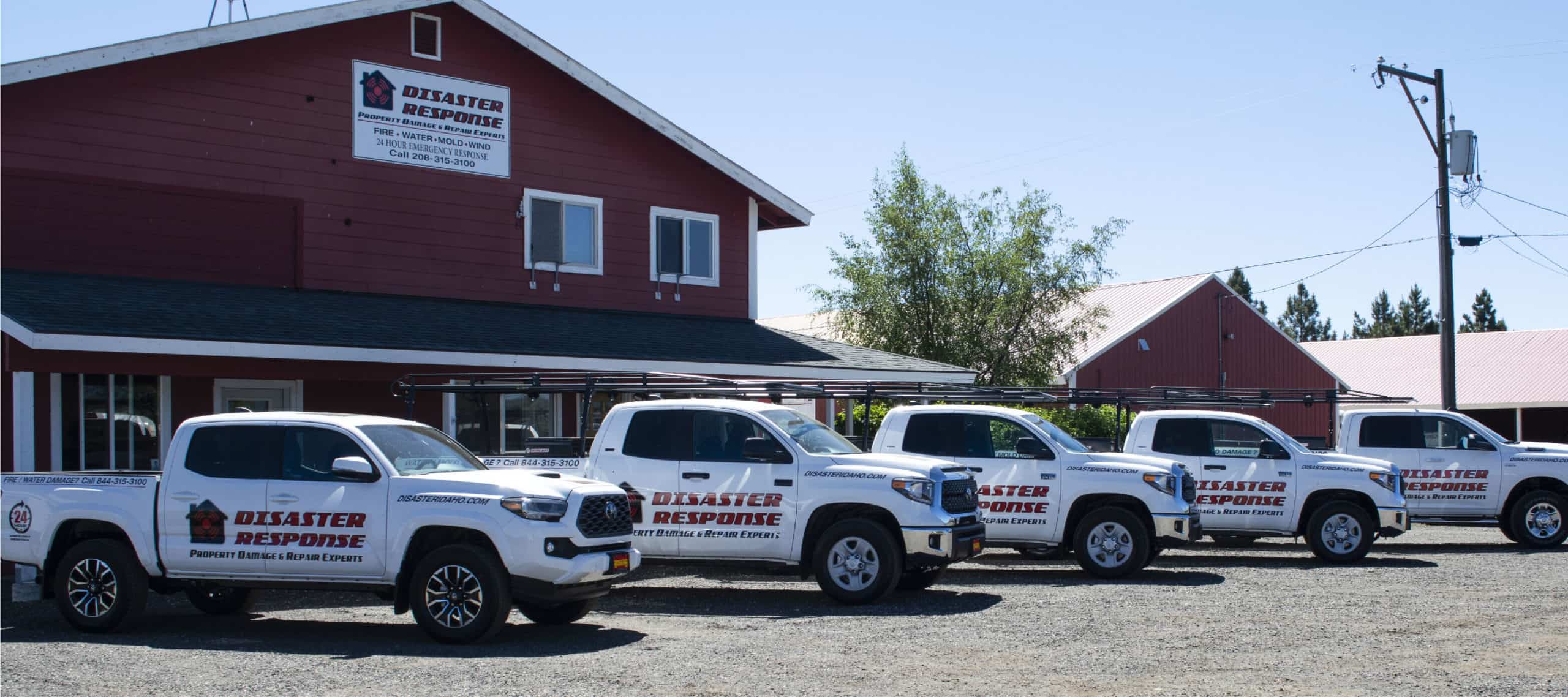 Get to Know Disaster Response
Disaster Response is the premiere restoration contractor in the areas we serve. With 24/7 emergency service, our top priority is you. When the unthinkable happens such as fire, water, wind, mold, or storm damage, Disaster Response is here for you and your family. We will walk you through the restoration process from start to finish, working to get your home and your life back as quickly as possible.
Our team of certified professionals bring years of experience and training to your restoration. We will work with you and your insurance company to bring your home or business back to the way it was, and prevent further damage from occurring. Restoration is what our team is trained to do. With more than 100 combined years of experience in the restoration and construction industry you can trust us to restore your home or business back to its original state or even better. Our team has a deep knowledge of the most current construction practices as well as the latest restoration techniques. Team members continually receive the latest training from industry leading organizations in order to better serve our customers with the latest and best practices. We also keep ourselves educated on the most recent health and safety standards in the industry. Prior to working in restoration, many of our team members were involved in construction and already have experience in home building. This gives them specialized experience, and gives you peace of mind when choosing the Disaster Response team for your restoration. Our team lives up to the exacting standards set forth by the owner of Disaster Response and highly experienced with building techniques in winter climates and mountainous terrains.
We work with all insurance carriers to provide industry accepted estimates that detail all work necessary to restore your home or business back to its original state. With an A+ rating with the Better Business Bureau and various certifications from leading organizations in the restoration and construction industry, you can trust Disaster Response to get the job done. These certifications and affiliations include:
Institute of Inspection, Cleaning and Restoration Certification (IICRC)
International Restoration Institue (IRI)
Building Performance Institue (BPI)
National Association of Home Builders (NAHB)
Associated General Contractors of America (AGC)
Building Contractors Association of Southwestern Idaho (BCASWI)
Home Advisor Screened and Approved
Top 500 Nationally Ranked Remodeling Contractor 2015-2021
Disaster Response takes great pride in every project we complete. Our goal is for our customers to be satisfied. We pay strict attention to detail to ensure satisfaction. With locations throughout Idaho and Washington in McCall, Clarkston, Fruitland, Boise, and Post Falls we have the ability to service surrounding areas such as Clarkston, WA, Eastern Oregon, Coeur d'Alene, Spokane, WA and more. As Disaster Response continues to grow as a company, we stay true to the same core values:
Our relentless pursuit in obtaining the highest of standards creates excellence. We strive for excellence in the work we preform, the service we provide, and in the way we carry ourselves each and every day.
We commit to the highest standard of personal responsibility to our customers, to each other, and to the values that we believe in.
DEDICATION TO SERVE HUMBLY
Humility is about serving others, not ourselves. A property disaster can be traumatic for the customer. Be respectful of their home, their belongings, their time, and the emotional toll their loss may have on them. Be there for them, not you.
We work as a team. We work together to meet our goals. If we are bound together by the values we believe in, we become stronger, more effective whole.